In a large suburb in Maricopa County, Arizona, officers rushed to a multi-victim shooting where the victims were left dying in the front yard and sidewalk of a quiet, upscale community. Detectives were unable to find third party witnesses, video footage from residential security systems, or investigative leads. The crime scene, although bloody, was surprisingly clean from other evidence. Detectives had little to go on besides bullets retrieved from the victim's body, a handful of spent shell casings left at the scene, and a few recorded dying declarations from one unidentified victim who recently moved to Arizona from out-of-state.
When detectives have little evidence to go on, they often resort back to "old school" low-tech investigative techniques like contacting informants, speaking with neighbors and scavenging data management programs in hopes of finding a needle-in-the-haystack.
There are over 18,000 police agencies in America, and most of them do a poor job communicating and sharing information. However, over the last decade, police departments realize they cannot solve many crimes using data collected only by their agency. As a result, many police departments are improving the way they collect, manage and share information with other agencies, including the use of records management systems (RMS), data collection systems and federal partnerships.
In this shooting case, detectives used various techniques and discovered this case was linked to nearly a dozen different violent crimes, including aggravated assaults, robberies and homicides. More importantly, they were able to connect this case to a string of other violent cases throughout the Southwestern United States and as far east as Kansas.
Criminals are not restricted by agency or state jurisdictions, officers should not be either. This article will explore how agencies can use technology software, as well as federal partnerships, to solve and prosecute inter-jurisdictional violent crimes.
RECORDS MANAGEMENT SYSTEMS (RMS)
After tracking down few confidential reliable informants (CRIs) who had unsubstantiated information,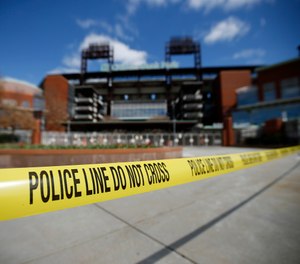 detectives scoured their department's RMS for any data that they could find to substantiate the CRI information in hopes of finding a potential suspect(s). Detectives found:
A civil traffic stop interview where an officer documented the driver and all passengers.
A call for service where an officer documented the driver and vehicle information.
Detectives were able to find a potential suspect, the rear passenger of contact #1. They also linked the suspect with the driver of contact #1. The driver of contact #1 was also the driver in contact #2, and the vehicle in contact #2 was the same vehicle seen by the CRI leaving the area of the shooting. Bingo. They now had reliable leads.
The key to any successful investigation is accurate, timely data collection and entry into the department's RMS. Street officers collected and entered the information above the same day of the incident, which allowed detectives to find the information they needed when they needed it. Agencies should encourage officers to enter all officer contacts, including traffic stops and minor violations, into their agency's RMS.
DATA COLLECTION SYSTEMS
Data collection systems are systems designed to compile information from individual agencies RMS, from across the country, into one easy to navigate, easy to use platform. These systems are also capable of gathering information from other programs like NIBIN, eTrace and ShotSpotter.
The purpose of data collection systems is to make finding inter-jurisdictional information quicker and easier.
Detectives dumped the information they found using their agency's RMS into a different data collection system that was able to scour nearly a dozen agencies RMS programs. This is what they found:
The vehicle in contact #2 was linked to several armed robberies and one shooting in the Phoenix/Metro area.
(2) possible firearms
The driver of contact #2 was stopped and cited in the suspect car three times within 60 days
Two of the passengers from contact #1 were investigative leads in several arm robberies
The driver, passengers and suspect were linked to a violent gang
Valid phone numbers and addresses of suspects
Personal and next-of-kin information for the unidentified victim
From a simple search, detectives were finally able to see a clearer picture of what happened, why it happened, and who did it. But they still had a lot more work ahead.
FEDERAL PARTNERSHIP
Detectives, using the information collected using the data collection system, quickly realized that this case was connected to several out-of-state cases. These detectives were lucky to have federal agents from the DEA, FBI and ATF already assigned to their agency, which made information sharing and multi-agency collaboration easy. Federal agents, with guidance from state and local detectives, quickly assigned follow-up to non-Arizona field agents. Working together and as a team, detectives and agents were able to:
Definitively link the suspect as the shooter.
Positively ID the vehicle used in the shooting.
Positively ID the firearm used in the shooting.
Definitively link the firearm used in the shooting to several violent crimes in different states.
Classify the shooting as gang-related.
Active federal partnerships proved to be the key in this case, locking the suspect in as the shooter, documenting him as a violent gang member and closing the door on several unsolved violent crimes.
Detectives would not have been able to solve this case without accurate data collection and federal partnerships. Because this agency was diligent in training officers on how to collect and manage data, they were able to quickly find the information they needed to start the investigation. Agencies should focus on data collection for multi-agency use, and encourage officers to network with other local, state and federal agencies to form partnerships.
---
Forensic Logic Police Database Software Solutions
Forensic Logic has spent more than a decade collaborating with local, state and federal law enforcement agencies to deploy the largest, most powerful network of users, information and technology in American law enforcement.
We've combined our industry-leading search engine, LEAP, with COPLINK's advanced analytics and reporting to offer a full suite of information technology in a single platform. The finest tools and the richest data are now matched with streamlined integrations and rapid deployment.
Contact Us